Meet the Authors and Associates who have contributed articles for The Healing Power of ART & ARTISTS website.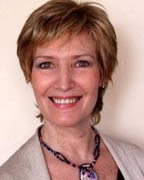 Renée Phillips – Founder / Editor-in-Chief, The Healing Power of ART & ARTISTS
Renée Phillips is founder and director of Manhattan Arts International. She is an arts advocate, author of several books and has presented numerous keynote speeches in such venues as the Art Institute of Chicago and Columbia University. She was the editor-in-chief of Manhattan Arts International magazine for 17 years. She is a member of the prestigious International Association of Art Critics. Her articles appear here, on Manhattan Arts International, on Renee-Phillips.com, in Professional Artist magazine, and Luxe Beat magazine. She has juried more than 60 art exhibitions, several devoted to "The Healing Power of Art." Renée organized the first and only political debate in the history of NYC that focused on art issues.
Mary Lou Dauray http://maryloudauray.com, is an internationally exhibited artist dedicated to raising awareness about climate destruction and global warming. She has also been instrumental in helping to sponsor RAW—Recognizing the Art of Women at the Norton Museum in West Palm Beach. In addition, she has helped to support the Dreyfoos School of the Arts in West Palm Beach. Further, she has been involved with the Creative Aging Initiative at the University of Southern California's Davis School of Gerontology. She is an award winner in "The Healing Power of Art" exhibitions.
Amy Livingstone www.sacredartstudio.net, MA, and founder of Sacred Art Studio in Portland, Oregon is an award-winning contemporary sacred artist, eco-spiritual activist, ceremonialist, and workshop facilitator. In addition to creating art on commission, her work has been exhibited widely around the Pacific Northwest, resides in many private collections, and has been featured in regional and international publications. Holding an Interdisciplinary Masters Degree in Spiritual Traditions, Amy dedicates her life to sharing her inspirational message of beauty, grief, interconnectedness, and earth healing.
Barbara Markoff is a corporate art consultant. Along with husband, Rob Markoff, she owns Artrageous! www.theartconsultant.biz, an art and framing consulting business in San Diego, CA. Many of her clients are in the healthcare industry. Markoff provides clients with creative problem solving, maximizing their budgets, and ensuring the highest level of professionalism. Drawing from her earlier work as an art therapist, she is very tuned into choosing artwork appropriate for specific populations and cultures. She is the author of Becoming A Corporate Art Consultant, The Handbook For Corporate Art Consultation. She has a BFA in Ceramics, and a MA in Art Therapy. She has served as a juror and award presenter for Manhattan Arts International "The Healing Power of Art" juried exhibitions.
Meg Black http://megblack.com, has been a practicing artist working with natural fibers for over 30 years. As one of a handful of artists working in this exploratory medium, she has become something of a pioneer, internationally recognized by galleries and collectors alike. Her focus on nature's palette, compositions and energy yields stunning landscapes, seascapes, and garden views. Her paintings are acclaimed for their textured surface and colorful luminosity.  They are in many private and corporate collections as well as healthcare facilities. Meg has contributed to several art publications including The Arts, Aesthetics, and Education, and Hand Papermaking Magazine. She has appeared on New England Chronicle and Home and Garden TV.
Roy A. Wilbur is the Director of Marketing and Communications for Moore College of Art & Design. Prior to this he was Senior Marketing for the The Pew Center for Arts and Heritage. Other positions held, include Associate Managing Director for Public Engagement at the Annenberg Center for the Performing Arts, where he oversaw marketing, audience services and sponsorships and, from 2004 through 2007, directed the Philadelphia International Children's Festival. As a professional opera singer, Roy performed with numerous companies across the U. S., including Michigan Opera Theatre, Florida Grand Opera and Chautauqua Opera. He has been an adjunct professor for nine years with Drexel University's Arts Administration program and currently serves on the board of International Performing Arts for Youth.
Kelly Milukas www.kellymilukas.com, is an award-winning multi-media artist whose practice includes sculpture, pastel and encaustic painting, and fine art photography. Her "Keys For The Cure" have been exhibited in many venues including The Ronald Reagan International Forum, in Washington, DC, the Museum at Palm Beach Photographic Centre, FL, and the Regenerative Medicine Forum in Berkeley, CA, among others. Her art work is in national and international museum, private and corporate collections, such as The Boston Group; Intarcia Therapeutics; and Simpson Healthcare; to name a few. She has served as a curator and juror and has presented talks in museums, arts and science forums, and arts organizations. She is also the founder of South Coast Artists, RI & MA.
Caroline Lovell is a Transformative Artist and compassionate counselor with a deep commitment to affecting change for woman through creativity and self expression. She is the founder of Women's Wisdom Initiative, (WWI), http://womenswisdominitiative.org, a San Francisco Bay Area nonprofit whose mission is to empower women to overcome gender based oppression through creative action. She is an advocate for the right of a woman to be fully expressed, to say no, and to be free from violence perpetrated solely on the basis of being female. As an artist she uses the creative process as a tool for personal growth and community awareness.
Allie O'Hanley currently works as the director of Rxhibition www.rxhibition.org. She holds a BA in Art History from New York University. After college, she worked both in curatorial and exhibition design positions at the Museum of Modern Art and the Metropolitan Museum of Art. Recently returning to NYU, she is currently a Master's candidate in Museum Management. Allie became very involved with The Leukemia & Lymphoma Society after her aunt, Suzanne, was diagnosed with Leukemia. Shortly after her diagnosis, Suzanne made a vow to "kick Leukemia's ass" in every way possible. Rxhibition was founded to help her and all other cancer fighters do just that.
A New York based writer, Edward Rubin's articles have appeared in many magazines such as Art & Antiques, ArtUS, dART International, Canadian Art, ArtNexus, Flash Art, Hispanic Outlook, and Sculpture, as well as foreign magazines and online venues such as www.artesmagazine.com. He is on the Board of Directors of the International Association of Art Critics (AICA). Ed has served as a juror for several competitions including two devoted to "The Healing Power of Art". His photographs and collages have been exhibited at museums and galleries in the U.S. and Europe.
Lisa Cooper is founder of Elisa Contemporary Art www.elisacontemporaryart.com, and a curator and art consultant. She represents a portfolio of both emerging and established contemporary artists, many of whom have work in the permanent collections of major museums and corporations. Founded in 2007 Elisa Contemporary Art is dedicated to promoting the appreciation and collection of art as a way to enrich and heal our lives, our communities, and the world. It has participated in international art fairs in New York, Miami and the Hamptons, and curated over 15 public art exhibits in the Tri-State area. A portion of every gallery sale is donated to charities helping underserved children heal through art. It supports Free Arts NYC and Art Therapy Outreach Center.
A painter and art material researcher, Karyn Meyer-Berthel www.karynmeyer.com worked at the National Gallery of Art in the conservation department with the Mellon Art Materials Collection. She worked in online publishing and video production for American Artist and The Artist Magazine before becoming a social media developer and blogger for some of the top art material manufacturers. She is a writer for Ampersand Art Supply and FM Brush, Inc. and has written several featured articles about artists from Manhattan Arts International's "The Healing Power of Art" exhibitions.
Terri Lloyd www.terrilloyd.net,  is an artist living in Los Angeles, CA. Terri served as an award sponsor in the Manhattan Arts International "The Celebrate The Healing Power of ART" 2015 competition. "Art, to me, is a reflection of the health and well-being of a society at any given point in history." She works to engage organizations, groups and projects that focus upon women's issues, aging, and art as part of a transformative process.
Michele Cohen is Associate Director of Communications at Moore College of Art & Design. She was Director of Communications at the Delaware College of Art & Design. Michele spent ten years as a newspaper reporter, most recently at The News Journal in Delaware, where she covered higher education, K-12 education and municipal government. She earned her BA in English/Journalism with a minor in Spanish Studies from the University of Delaware.
Teri Leigh Teed www.hearlingspiritart.com, is a photographer, singer, musician, writer, and poet, living in South Carolina. A graduate of Sotheby's Institute, London, she received her M.A. Decorative Arts and Historic Interiors from the University of Buckingham, England and was employed by HRH Queen Elizabeth II. Her photographs have been exhibited in juried shows in her home state of South Carolina, and she is a recipient of Awards of Excellence in Manhattan Arts International juried exhibitions. She is a passionate advocate of animal welfare, environmental protection, and sustainable agriculture.
Pamela C.Turczyn www.pcturczyn.com is committed to the exploration of how visual art can have a healing effect on viewers. Her work has been exhibited in multiple medical and healing environments as well as galleries, museums and cultural centers world-wide. A frequent contributor to NY Spirit, her work has been widely published in the media. Her paintings are in many collections, including the Phipps Conservatory and Botanical Gardens in PA. She also maintains a blog art that supports the healing process. She is an award winner in "The Healing Power of Art" exhibitions and has served as an award presenter.
Diane Husson has been a concrete and ceramic sculptor for more than 20 years. She has completed commissions for Sentara Virginia Beach General Hospital; Childrens' Hospital of the King's Daughters; the City of Norfolk; the City of Virginia Beach; and the Hampton Roads Soccer Complex, as well as many private commissions. Her work has appeared in numerous publications including "The Art of Handmade Tile" and "500 Tiles". Diane Husson lives and creates in Norfolk, VA. Her artwork can be seen by visiting her website http://www.newrelics.com and Diane Husson Sculpture on Facebook.