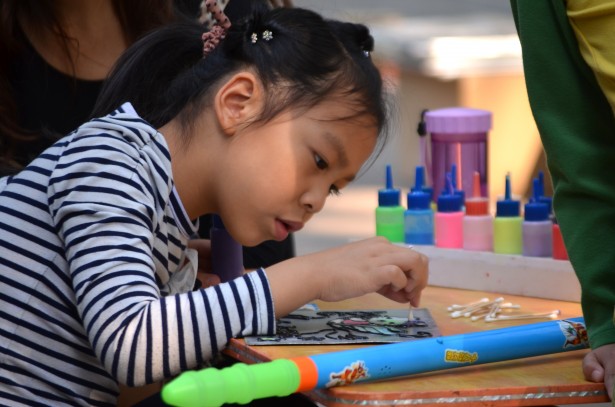 The following regional, national and international non-profit  art and healing organizations  use art and art programs to help individuals, their communities, and society at large. They work tirelessly to advocate positive change in the world. Please note: Most of the descriptions of the organizations came from their mission statements on their websites. Please visit their websites for additional information.
We will continue to add new organizations on an ongoing basis. Please visit again soon.
Do you know of an organization that should be listed in our Art and Healing Directory?
If so, please provide a brief mission statement and a link to its website in the comment below.
A
Addiction and Art
Addiction And Art http://addictionandart.org  shows the complexities of Addiction and Recovery through selected imagery on its site and also made available as downloads for use by schools, drug treatment centers, community organizations, addiction science professionals, medical professionals and the general public. Images are donated by artists to be shared for the good of mankind. Addiction and Art also presents exhibitions  at professional substance abuse conferences and in local communities.
American Art Therapy Association
The American Art therapy Association http://www.arttherapy.org is an organization of professionals dedicated to the belief that making art is healing and life enhancing. Its mission is to serve its members and the general public by providing standards of professional competence, and developing and promoting knowledge in, and of, the field of art therapy.
American Healing Arts Foundation
Located in Arizona, this foundation www.americanhealingartsfoundation.com promotes the use and application of art as therapy for the benefit of the Public. In particular it provides a health and spiritual benefit to U.S. Veterans and other first Responders who offer service to their country and community. It promotes research, educates the Public, and encourages the use of art as a creative and restorative tool for full re-entry into the community.
American Indian Art Therapy
American Indian Art Therapy http://americanindianarttherapy.com creates bridges between Native communities and the art therapy community to provide therapeutic arts-informed programming. "Our community-driven approach supports cultural relevant methods geared toward sustainability. Our aim is twofold: To promote the visual arts as a means of social change in Native communities as well as enhance competencies in social and cultural diversity."
Art Beat
The Beat Foundation www.artbeatfoundation.org is a non-profit 501(c)(3) focused on supporting artists and community. Headquartered in downtown Oakland, CA. Activities include a gallery/music space, artistic events, arts education, and artist/event grants.
Art Connects New York
Art Connects New York www.artconnectsnewyork.org is a charitable organization that, with the help of its donors, connects artists and curators with social service agencies in New York City to create museum-quality permanent exhibitions of contemporary artwork.
Art Feeds
Art Feeds artfeeds.org believes all children are artists. We exist to feed creative development and facilitate emotional expression in children through art and community. To do this, we provide free therapeutic art and creative education programs within schools & children's organizations by mobilizing teams of community members to bring all forms of art into classrooms.
Art For Cancer Foundation
The ART for Cancer Foundation http://artforcancerfoundation.org is committed to improving the quality of life of people living with cancer by providing an outlet for creative expression through the arts.
Art For the HeArt and Soul
Art For the HeArt and Soul www.artfortheheartandsoul.org is a nonprofit organization 501 (3)(c) that helps people heal through art. "One of our goals is to help people build self confidence and self worth. We feel strongly that this can be done through art therapy and by becoming part of a supportive community."
Sell Your Art in the Healthcare Art Market, the best most comprehensive resource for artists who want to sell their art in this growing field. To get this e-Book visit http://www.renee-phillips.com
*****************************************************************************************
Art For Healing Foundation
The Art for Healing Foundation www.artforhealingfoundation.org/ is a non-profit organization whose mission is to bring the healing power of art to hospitals and wellness facilities, transforming otherwise sterile public and patient areas into inspiring environments that encourage a sense of serenity and hope for patients, their families, and healthcare providers.
Art For Life Foundation
Each year Art For Life http://www.artforlife.org/ helps more than 20,00 children and their families. Its programs "help kids who are undergoing physical, emotional or mental crisis" and empowers them from an early age "to embrace art as a way of expressing how they feel during what is a very scary and difficult time for them."
Art in All of Us
Art in All of Us artinallofus.org/about-us is a not-for-profit organization based in Brussels, Belgium and New York City, New York. AiA promotes tolerance and cultural exchange throughout all the 192 UN member countries through art and creativity activities.
Art in Healthcare
The mission of Art in Healthcare artinhealthcare.org.uk is for original, contemporary art to be accessible to everyone in care environments for the enhancement of health and wellbeing. We will work towards this by sourcing, placing and managing art collections, and encouraging creativity to improve the lives of people across Scotland.
Art In Deed
The mission of Art InDeed www.art-in-deed.com is to provide experiences to increase well-being and foster creative self-expression. It offers holistic arts-based programs that: Explore and experience art-making; Nurture and discover creativity; and Heal and connect mind-body-spirit.
The Art of Autism
The Art of Autism http://the-art-of-autism.com started by Debra Muzikar, an author, storyteller, and curator, is "about shifting perceptions and creating futures in the arts for those on the autism spectrum by creating collaborations and a support network for creatives on the spectrum." There is an online gallery and blog on the website.
ArtPride New Jersey
ArtPride New Jersey www.artpridenj.com/aahnj/aahnj-about/ is a statewide arts advocacy organization. One of its programs is the Alliance for Arts & Health NJ which connects artists and arts professionals and those who provide health and wellness services in order to educate, advocate, and advance best practices in arts and health.
Art Reach Foundation
Since 1999, the mission of The ArtReach Foundation artreachfoundation.org has been "to influence and assist, through creative expressive arts therapies, the growth and development of children who have experienced the traumatic effects of war, violence, and/or natural disaster."
The Arts & Healing Network
The Arts & Healing Network www.artheals.org was founded by Marion Weber, artist and philanthropist, in 1997. This online resource celebrates the connection between art and healing, serving as an international resource for anyone interested in the healing potential of art, particularly artists, health care practitioners, and those challenged by illness.
Art Start
The purpose of ART START www.art-start.org is to nurture the voices, hearts and minds of at-risk youth through creative arts workshops conducted daily inside homeless shelters and alternative to incarceration programs throughout New York City.
Art Saves Lives International
Art Saves Lives International www.artsaveslivesinternational.com is a non-profit global arts organization dedicated to providing free inspirational and inclusive arts projects to marginalized artists. This organization exists to give a voice to the unheard. We believe this world can be enriched and given a voice through art. We aim to utilize art as a medium to engage, educate and express.
Arts For The Spirit
The Oakwood Arts for the Spirit (AFTS) Program www.oakwood.org/art "has provided an environment of healing and comfort to our patients, visitors and staff through the visual arts, in 12 public galleries located throughout our system. One of our highest priorities is to create a restorative atmosphere that renews the human spirit and extends the mission of Oakwood Healthcare: To provide excellence in care, healing and health to the individuals and communities we serve."
The Arts Health Institute
The Arts Health Institute www.artshealthinstitute.org.au brings the arts and healthcare together to change worlds. The non-profit organization works to improve lives through the integration of the arts into all aspects of health and age care environments. Healthcare professionals and artists work side by side to improve healthcare delivery. Its programs span Australia and across an ever-growing array of demographics and health conditions.
The Art Station
The Art Station's www.theartstation.org is a Texas based organization whose mission is "to provide a safe and encouraging environment where art making can be used to promote personal growth, uplift our hearts and help heal our minds and bodies."
The Art Therapy Alliance
This organization www.arttherapyalliance.org embraces social media and connection on-line to promote art therapy, the work of art therapists, and build community. Organized by Gretchen Miller, MA, ATR-BC, the ATA website, LinkedIn groups, Facebook page, and more feature resources, groups, and more related to the field of art therapy worldwide.
Art Therapy
This web site www.arttherapyblog.com provides information including "About Art Therapy", "Benefits of Art Therapy"; "What is Art Therapy?"; "Who Uses Art Therapy?"; "Resources"; and how to "Help Promote Art Therapy." Share your experience, art work, stories, words or poetry with its readers. Read more: www.arttherapyblog.com/help-promote-art-therapy/#ixzz2O7z5lTSQ
Art Therapy Project
The Art Therapy Project https://atocny.org is dedicated to helping trauma survivors through the creative process. Centered around challenges of Family, Violence and Health, we are the only nonprofit in New York dedicated solely to providing guided art therapy to those seeking hope and support. We go beyond traditional talk therapy. Our clients and art therapists work together to turn negative energy positive.
The Art Therapy Outreach Center (ATOC)
This is a nonprofit organization www.atocny.org dedicated to providing free art therapy services to underserved populations in the New York City area who have experienced some form of trauma, including war veterans, at-risk youth, and victims of domestic violence or sexual abuse.
Art Therapy Without Borders
Art Therapy Without Borders, Inc. www.atwb.org is a 501 (c) 3 non-profit incorporation organized exclusively for charitable, educational, and networking purposes to promote, develop, and support international art therapy initiatives and the work of art therapists worldwide.
Art and Creativity for Healing
This organization www.art4healing.org serves this purpose, "To support emotional healing through art & creative expression for those living with pain, grief, fear or stress."

The Art Connection
The Art Connection www.theartconnection.org/ enriches and empowers underserved communities by expanding access to original works of visual art. "We facilitate the choice of art, from artists and other donors, by those who may not have the opportunity to experience the transformative possibilities of art in their lives.
The Art Room
This is a charity www.theartroom.org.uk that helps 5 – 16 year old children who are experiencing emotional and behavioral difficulties. There are currently five Art Rooms in schools in Oxford and London, offering art as therapy to increase children's self-esteem, self-confidence and independence.
Artists' Fellowship
The Artists' Fellowship, Inc., www.artistsfellowship.org, a not-for-profit 501(c)(3) foundation, assists professional fine artists  — painters, graphic artists, printmakers, and sculptors. It is run entirely by volunteers — that includes the Artists' Fellowship's Board of Trustees and Officers. Assistance is given to artists and their families without expectation of repayment.
Artists For Trauma (AFT)
AFT www.artistsfortrauma.org is a 501c3 nonprofit organization dedicated to enriching the lives of both civilian and military trauma survivors by pairing recovering patients with established artists from various disciplines. It was founded by trauma survivor Laura Sharpe in 2011,  inspired by her personal journey to recovery, in which she connected with the world of art as a source of healing from her near-mortal wounds.
Arts & Healing in South Africa
Arts & Healing in South Africa www.artshealsa.com/ "believes in the inherent healing power of art. Our mission is to create culturally relevant art programs that promote healing and enhance the lives of individuals in under-served communities in South Africa."
Arts At Hospice
Arts Art Hospice artsathospice.com is a 501c3 non profit: "Creativity is an eternal element, born of the moment, but intangible and lasting, a fundamental life force. Exposing patients and families to the arts and encouraging creativity embraces the eternal at a point when life might otherwise seem frighteningly finite. Our mission is to inspire you to help patients to engage in artistic endeavors."
Arts For The Aging
This Washington, DC-based organization www.aftaarts.org engages older adults in health improvement and life enhancement through the arts.
Arts for the Earth™
Arts for the Earth™ www.earthday.org/campaign/arts-earth, is "an innovative education program developed to teach sustainability and environmental education through museum and arts community networks."
Arts for Healing
Arts for Healing www.artsforhealing.org/, "is a non-profit organization dedicated to providing integrated music therapy and art therapy for individuals with emotional, physical, developmental, and social needs throughout their lives."
Arts For Life
This 501(c)3 nonprofit organization www.aflnc.org is dedicated to supporting people facing serious illnesses and disabilities. By providing educational art programs, we enrich patients' lives, nurture their minds and spirits, and encourage positive healthcare experiences for children and their families. Arts For Life helps children in four cities across North Carolina.
Art With Heart
Art with Heart artwithheart.org is a nonprofit based in Seattle, WA, dedicated to supporting the emotional well-being of children adversely affected by hardship, using creativity to lead to inspired possibilities.
Art Without Boundaries Association
Art Without Boundaries www.artwithoutboundaries.org is a professional association with the mission to improve the quality of life for individuals with Autism, Alzheimer's disease and other related disorders of the brain by promoting MnemeTherapy®. It trains artists to become certified as Mnemetecnic therapists.
ArtWorks
Founded in 1996, ArtWorks www.artworkscincinnati.org is an award-winning non-profit organization in Cincinnati, that employs and trains local youth and talent to create art and community impact through three strategic programming areas: Public Art, including an extensive mural program; an art therapy division, ArtRx; and an entrepreneurial arm, Creative Enterprise.
ArtWorks ~ The Naomi Cohain Foundation
ArtWorks, www.artworksfoundation.org located in Englewood, NJ, provides children and young adults suffering from chronic and life-threatening illnesses, and their siblings, access to creative and performing arts programs that encourage the use of the creative process as a vehicle for healing, communication, self-expression and personal development.
Aurora Studio & Gallery
Aurora Studio & Gallery www.aurorastudio-gallery.com, in Asheville, North Carolina, collaborates with local artists and healing arts instructors and offers classes for artists affected by mental health needs, homelessness and/or addiction.
The Australian Creative Arts Therapies Association (ACATA)
ACATA acata.org.au maintains professional standards for the practice of creative arts therapies in Australia. ACATA provides professional representation, support and communication networks for its members. ACATA aims to forge links between the creative arts therapies and the broader community.
B-G
Barefoot Artists
Barefoot Artists www.barefootartists.org "brings the transformative power of art to the most impoverished communities in the world through participatory and multifaceted projects that foster community empowerment, improve the physical environment, promote economic development, and preserve and support indigenous art and culture."
Barr Foundation
Barr www.barrfoundation.org  is a private foundation. "From our home in Boston, Massachusetts, we engage in three principal areas: Arts & Culture, Climate, and Education. We focus regionally, and selectively engage nationally. We are also concluding a Global program in 2015. Our mission is to invest in human, natural, and cultural potential, serving as thoughtful stewards and catalysts."
Bereavement Artists
Bereavement Artists bereavementartists.com was founded in 2011, by Colorado artists Teresa Dunwell, Gina Klawitter and Anita Larson, to fill a need for the bereaved community to have a comprehensive, easy-to find, resource of bereavement art services.
Build a Bridge
Build a Bridge buildabridge.org "Engaging creative people and the transformative power of art making to bring hope and healing to children, families, and communities in the contexts of crisis and poverty."
Canadian Art Therapy
The Canadian Art Therapy Association or Association Canadienne d'Art Thérapie (CATA-ACAT) canadianarttherapy.org was founded by Martin A. Fischer, a psychotherapist practicing art therapy. "We are the Canadian voice of art therapy. We bring together art therapists to raise standards and advance Art Therapy."
Cavett Kids Foundation
Cavett Kids www.cavettkids.org/ is located in Oklahoma City, OK. "Our mission is developing character, coping skills and connection for children battling life-threatening or chronic illnesses."
The Center for Health Design
CHD https://www.healthdesign.org is comprised of pioneering healthcare and design professionals committed to advancing the idea that design could be used to improve patient outcomes in healthcare environments. Its mission is to transform healthcare environments for a healthier, safer world through design research, education, and advocacy.
Children's Healing Art Project (CHAP)
CHAP chap.name/ in Oregon, brings the healing power of art to children in crisis through a mobile team of teaching artists working in a partnership with hospitals, community organizations and schools. Its healing arts programs reach critically ill, chronically ill and disabled children (and their loved ones) with programs that strengthen encourage and inspire.
Choki
Based in Colorado, Choki www.choki.org is a non-profit organization whose mission is to protect the culture and traditions of some of the most sacred places left in the world under the threat of "globalization" by supporting traditional arts and empowering communities.
Combat Paper
Combat Paper, www.combatpaper.org , is an organization that provides a creative space where veterans and the community transform military uniforms into handmade paper since 2007. It has affiliated paper mills in California, Nevada, New Jersey and New York.
The Crayon Initiative
The Crayon Initiative www.thecrayoninitiative.org is a non-profit organization dedicated to providing children with the resources to express their creativity and individuality through the arts.
Creative Arts and Aging Network
This organization artfulaging.blogspot.com exists "to promote avenues and opportunities for all elders, artists and people in the aging network to explore the arts and humanities as a means of life enhancement."
The Creative Center
The Creative Center at University Settlement www.thecreativecenter.org is a 501(c)(3) nonprofit organization in New York, NY, dedicated to bringing the creative arts to people with cancer, chronic illnesses, and through all stages of life. Founded in 1994 on the belief that "medicine cures the body, but art heals the spirit."
Creative Visions Foundation
Creative Visions Foundation creativevisions.org located in Malibu, CA connects creative activists to mentors, funding and distribution channels, strategic partnerships, and countless other tools and resources.
Discovery Arts
This non-profit organization www.discoveryarts.org/ that brings the healing power of the arts to children with cancer, serious blood disorders and life threatening illness while they are in the hospital receiving treatment. Its "Arts Adventures" activities bring smiles, laughter, comfort and hope to these often forgotten children.
Don't Just Stare
DON'T JUST STARE http://dontjuststare.com explores the connection between Mental Health & The Arts through a series of events & workshops. In 2014 founder Nicole de Leiburne embarked on a journey, starting in the UK. She believes through reintroducing Creativity and sparking Mental Health in conversation, we can raise awareness and prevent Mental Health Illness.
EcoArt South Florida
The mission of EcoArt South Florida http://ecoartsofla.org is to encourage ecological health and decrease negative human impact through the rapid expansion of EcoArt in each of South Florida's five watersheds. EcoArt SoFla implements our goal to catalyze the development of South Florida as a major center for EcoArt practice through collaboration with communities in each watershed
Foundation For Art and Healing
The mission of the Foundation www.artandhealing.org is "to explore the fundamental connection between the art and healing process, while providing active, ongoing support to communities and individuals", Dr. Jeremy Nobel, MD, MPH, founder and president.
Foundation for Photo/Art in Hospitals
Founded by Elaine Poggi, the unique mission of the Foundation for Photo/Art in Hospitals healingphotoart.org is to place large, framed photographs of nature and beautiful places from around the world in hospitals to give comfort and hope to patients and their families, visitors, and caregivers.
Fountain Gallery
The Fountain Gallery www.fountaingallerynyc.com is the premier venue in NYC representing artists with mental illness. The gallery sells original artworks and collaborates with a wide network of artists, curators, and cultural institutions.
Free Arts for Children
Free Arts for Children www.freearts.org was born out of the determination of two women Carolyn Sargent and Elda Unger who knew well the inherent therapeutic value of the arts. They conduct programs that inspire hope in the lives of children who have experienced abuse, neglect, poverty and homelessness.
Free Arts NYC
Free Arts NYC www.freeartsnyc.org is a volunteer based non-profit organization established to bring the healing power of the arts to children and families who face poverty, homelessness, and other risk factors.
Gifts of Art
One of the first and most comprehensive arts in healthcare programs nationwide, Gifts of Art www.med.umich.edu/goa brings the world of art & music to the University of Michigan Health System. "During times of stress and illness, the arts have the power to nurture and engage. Gifts of Art programs utilize the arts to assist and enhance the healing process, reduce stress, support human dignity and renew the spirit."
H-L
HEAL
Helping Elevate thru Art & Love (HEAL) www.healart.org is a non-profit organization dedicated to benefiting people and the organizations that support them. empowers people in need to engage in creative art sessions. These sessions are a positive and rewarding experience to the participant offering a respite from the realities of illness or other life challenging situations.
The Healing Arts Program
The Healing Arts Program at Atlantic Health System www.atlantichealth.org/healingarts provides opportunities to experience health and well-being by bringing literary, performing and visual arts to AHS patients, staff and the communities we serve. Healing Arts offers over 30 programs and events, including therapies in literary, visual and performing arts, reaching over 8,000 people annually across Northern New Jersey and the New York Metro area.
Healing Arts Initiative – HAI
"The driving force behind HAI hainyc.org and the passion that propels us forward today, is an unyielding commitment to making the arts accessible to all New Yorkers, especially individuals who are isolated and marginalized due to institutionalization, hospitalization, disability and illness, as well as at risk youth in low-income neighborhoods …"
Healing Art Works
Founded in 2005, Healing Art Works www.healingartworks.org is a non-profit organization committed to enhancing the well-being of patients, their families, and medical staff by placing original, donated artwork in patient spaces at medical centers and outpatient facilities.
Healing Ceilings
Healing Ceilings www.healingceilings.com, is a 501(c)(3) non-profit community based in North Carolina. Artists and supporters dedicated to transforming cancer treatment experiences for Adult Cancer Patients through appropriate, original, evidence-based ceiling art. "Providing visual vacations and colorful comfort to adult cancer patients during treatments. Created and donated by artists with loving intent in every brush stroke."
HEART: Save The Children
Save the Children www.savethechildren.org created HEART , an education approach that brings the proven power of artistic expression – drawing, painting, music, drama, dance and more – to children in need around the world. HEART helps children heal emotionally and learn critical skills.
Healing Farms
Healing Farms Retreat and Integrated Recovery Services Inc. aka Healing Farms, healingfarms.org, is a non profit corporation founded by Andre L. Beaudoin in August of 2007 to provide the combined power of all healing practices and modalities to anyone who needs them.
International Child Art Foundation
The International Child Art Foundation (ICAF) https://www.icaf.org/ was established "To inspire children to make the difference and change the world." Its mission is "To employ the power of the arts to nurture every child's creativity and develop empathy because creativity and empathy are key attributes of any successful learner or leader." It serves as the national arts & creativity organization for American children and the international arts & creativity organization for the world's children.
International Arts in Healthcare
The International Art in Healthcare www.facebook.com/IntlArtsHealthCare/ is a U.S. 501 c3 and Colorado charity that works in Kenya. The IAH mission is to offer sustainable expressive arts therapy training for staff working in refugee camps and other remote areas in Kenya.
International League of Conservation Photographers
The International League of Conservation Photographers http://conservationphotographers.org, is a U.S. based non-profit organization whose mission is "to further environmental and cultural conservation through photography… to produce a body of images that fully captures the threats and opportunities faced by communities whose physical environments, fauna, flora, and/or cultural traditions are in peril from human activity."
The Institute For Art and Healing
The Institute for Art and Healing iah.commonweal.org, was created to build, strengthen, and sustain the intersecting fields of art and healing. We are committed to promoting access to healing resources, to the sharing of knowledge and experience, and to presenting art as a source of transformation that can touch into our birthright lineage of innate healing.
Journey on Canvas
A Journaling Guide for Spiritual Autobiography, blog www.journeyoncanvas.com created by Alisa E. Clark, author of Dancing in the Doghouse. "It is my spiritual autobiography. It is about my desire to tell my story today as a source of hope to others.
Kids Kards
With over 14 years of experience, KidsKards www.kidskards.com/ is a well established art based fundraising program. We specialize in reproducing children's artwork onto high quality note cards for schools and non-profit organizations to sell as a way to raise funds.
The KIND Institute
The KIND Institute  kindinstitute.org is  non-profit after school arts program for children as well as a gallery space with studios used by professional artists. Young children have access to education in visual arts, music, and language. Our goal is to mold students into inventive adults, with the skills to perform as leaders in their community.
The Laundromat Project
Based in Harlem, NY, The Laundromat Project laundromatproject.org/ supports artists to create new, community-engaged work based in laundromats. "We amplify the creativity that already exists within communities by using arts and culture to build community networks, solve problems, and enhance our sense of ownership in the places where we live, work, and grow."
Lion's Gate Hospital Foundation
Through our Art Program, lghfoundation.com, we aim to humanize every wall of the Hospital and use the healing power of art to create a calming, therapeutic environment throughout the LGH campus. The end goal is enhanced patient care – the primary objective of the Foundation.
M – R
Make And Believe
Make & Believe www.wemakeandbelieve.org invites children living with illness to use art and crafting to promote well-being and to provide an identity beyond their illness.
Mahalo Art Center
The Mahalo Art Center www.mahaloartcenter.com hosts innovative educational and therapeutic programs for people interested in living more conscious, fulfilling, creative and spiritually fulfilling lives connected with the great mystery of our natural world.
MASS Creative
MASSCreative www.mass-creative.org works with creative leaders, working artists, arts educators and arts and cultural supporters to empower creative organizations and the public with a powerful voice to advocate for the resources and attention necessary to build vibrant, connected, and creative communities.
Mill Street Loft
"At Mill Street Loft millstreetloft.org, we change lives through the arts. Merging arts and social services, we reach out to a diverse community, bridging cultural and economic differences. Our extensive range of programs, including our Outreach Programs, the award-winning Dutchess Arts Camps and Art Institute, exhibitions, workshops, and performances, foster self-expression and rebuild a shared sense of community."
MVP Foundation
The Foundation for Military Veterans in Production (MVP Foundation) www.mvp-foundation.org is a charitable corporation, based in Los Angeles, CA, founded by Iraq War veteran Brian J. Martin. "We sponsor writing competitions and creative projects to help tell the stories of American military veterans and give life to the dreams of our nation's heroes."
National Center For Creative Aging
The National Center for Creative Aging www.creativeaging.org "is dedicated to fostering an understanding of the vital relationship between creative expression and healthy aging, and to developing programs that build upon this understanding."
The National Initiative for Arts & Health in the Military
The National Initiative for Arts & Health in the Military was launched by Americans for the Arts www.americansforthearts.org. It advances the arts in health, healing, and healthcare for military service members, veterans, their families, and caregivers.
Ocean Artists Society
Ocean Artists Society www.oceanartistssociety.org was founded by the well-known environmental artist Wyland. The organization "uses ocean art to inspire people around the world to a greater awareness of our need to preserve our natural world."
Our Phoenix Rises
Our Phoenix Rises.Org www.ourphoenixrises.org, founded by Mrs. Phoebe Margrill-Nix, is a nonprofit organization providing grants for an education in the arts to low-income individuals struggling with mental illness, addiction or sexual violence so that they may experience personal growth and have the opportunity to share their voices for the betterment of their communities.
Paintings in Hospitals
Established in London in 1959, Paintings in Hospitals www.paintingsinhospitals.org.uk, uses visual art to create environments that improve the health and wellbeing of patients, service users, carers and the public. The organization works across England, Wales and Northern Ireland.
Photo Art in Hospitals
The Foundation for Photo/Art in Hospitals healingphotoart.org was established in the USA in 2002 by photographer Elaine Poggi, who turned her personal tragedy of the loss of her mother into a worldwide campaign to bring photos of nature to hospitals.
PotentiALZ
PotentiALZ www.potentialz.org is a unique program designed specifically for those with memory impairment. We use Art, Music, Poetry & reminisce to engage their spirit. Founded by Mary Alice Landry, BFA, TRD. "I felt a call to create a program specifically to meet the needs of the memory impaired."
ProjectArt
ProjectArt projectartonline.org is an award-winning organization developing a new model of arts education, that allows youth to actualize their artistic visions while building their self-esteem and advance as all-around achievers.
Pure Vision Arts (PVA)
Pure Vision Arts purevisionarts.org is Manhattan's first specialized art studio and exhibition space for artists with autism and other developmental disabilities. It provides studio space, art materials, exhibition opportunities, and career development for artists of all levels, and much more. It was founded in 2002 by The Shield Institute, a not-for-profit human-service agency that educates and supports New Yorkers with autism and other developmental disabilities.
Rehabilitation Through The Arts
RTA rta-arts.org was founded in Sing Sing in 1996. Today, we work in five New York State prisons with innovative programs in theatre, dance, creative writing, voice and visual art. RTA is dedicated to using the creative arts as a tool for social and cognitive transformation behind prison walls.
Rogue Foundation
Rogue Foundation roguefoundation.org has a mission to empower children in conflict zones around the world by giving them the tools and encouragement to create art and, by extension, to seek creative solutions to their challenges.
Rxhibition
Rxhibition www.rxhibition.org has a purpose "to ameliorate the healing process within chemotherapy treatment areas using art, music, and design." Its objective is "to bring the immersive nature of the art exhibition into chemotherapy treatment areas, creating an out-of-hospital atmosphere where patients can heal in a beautiful and engaging space."
S-Z
Smith Center for Healing and the Arts
Founded in 1996, Smith Center for Healing and the Arts www.smithcenter.org (formerly Smith Farm) is a Washington, DC-based health, education, and arts organization. We offer programs for the community and specialize in serving people with cancer and utilizing the arts in healing.
Splashes of Hope
Founded in 1996, Splashes of Hope splashesofhope.org is dedicated to creating art to transform spaces, enrich environments and facilitate healing. Our custom-designed murals and other artistic projects bring smiles to the faces of patients, staff and visitors of medical and social service facilities worldwide. This positive impact inspires others to join our mission.
Springboard For The Arts
Springboard for the Arts www.springboardforthearts.org is an economic and community development organization for artists and by artists. Our work is about building stronger communities, neighborhoods, and economies, and we believe that artists are an important leverage point in that work. Springboard for the Arts' mission is to cultivate vibrant communities by connecting artists with the skills, information, and services they need to make a living and a life.

Streetlights Uganda
Streetlights Uganda www.streetlightsug.org is "a community based organisation in Uganda that uses art to empower street children in Kampala through teaching them basic hands on skills like making crafts, capacity building, building self esteem, unearthing potential and building their confidence.This is through engaging them into different art projects and workshops to help boost their confidence and encourage them to improve their standards of living through earning a living through the works they do."
Studio in a School
The mission of Studio in a School www.studioinaschool.org is "To foster the creative and intellectual development of New York City youth through quality visual arts programs, directed by arts professionals. To collaborate with and develop the ability of those who provide or support arts programming and creative development for youth both in and outside of schools. It works exclusively with the visual arts: drawing, painting, printmaking, collage, sculpting, and photography. This commitment to programs solely in the visual arts has enabled the organization to develop a unique expertise in the field of arts education."
The Time in Children Art's Initiative
"Joyously engaging the arts to ensure underserved children the tools and support they deserve to flourish, thrive & hope. Founded in 2006, The Time In Children's Arts Initiative timeinkids.org, transforms the lives and educations of some of NYC's youngest and most underserved public elementary school children through arts immersion that integrates opera, art, museum visits, gallery hops, language and literature into the normal school day."
Toronto Art Therapy Institute
"The Toronto Art Therapy Institute (TATI), www.tati.on.ca, established in 1968, was the first art therapy training program in Canada. We grant a Graduate Level Diploma in Art Therapy, DTATI, which allows our grads to work as Professional Art Therapists."
To Write Love on Her Arms – TWLOHA
TWLOHA is a non-profit organization twloha.com was founded by Jamie Tworkowski in March 2006. Part of TWLOHA's mission is, "to make sure people are informed about mental health issues. Our hope is that sharing knowledge and truth about mental health will combat the stigma surrounding it."
The Trauma-Informed Practices and Expressive Arts Therapy Institute
The Trauma-Informed Practices and Expressive Arts Therapy Institute www.trauma-informedpractice.com/ is dedicated to teaching trauma-informed, expressive arts-based intervention that integrates neurodevelopment, somatic approaches, mindfulness, and principles of positive psychology.
UCLArts and Healing
The mission of UCLArts and Healing www.uclartsandhealing.net is to facilitate the use of the arts for mind-body wellness and healing in the community, as a vehicle for empowerment and transformation.
USVAA, United States Veterans' Artists Alliance:
This multi-disciplinary, 501 c 3 arts organization USVAA www.usvaa.org/ is dedicated to assisting veterans in the arts, humanities and the entertainment industry. They address such issues as the transition from military to civilian life, education, employment, the effects of wartime and military service injuries such as PTSD, TBI and Military Sexual Trauma (MST) and homelessness among veterans. It is based in Culver City, CA.
The Veterans Art Foundation (VAF)
This is a non profit art foundation, veteransartfoundation.wordpress.com based in Connecticut started in 2009 by Michael Hawley, an Iraq War veteran.  "Our mission is to provide programs and services that allow veterans to heal through the arts. Whether it is through film, music, writing, photography or painting, our goal is to assist veterans in re-adjusting to civilian life."
Visiting Art Therapy
Alice Landry, MS, ATR-BC, LCAT is the founder and supervising therapist for Visiting Art Therapy www.visitingarttherapy.com in New York City. Visiting Art Therapy allows participants to discover the healing power of creativity in their own home. Issues include Depression, Anxiety, Bereavement / Grief, Self-Esteem, Brain Injury, and Autism-spectrum disorders, and more.
Well Arts Institute
Well Arts www.wellarts.org is a nonprofit, arts organization in Portland, OR, that explores the health of our community and its members through the reflective lens of the arts. Its mission is to explore, develop and practice creativity as a means of wellness.
A Window Between Worlds
A Window Between Worlds www.awbw.org is a nonprofit organization located in Venice, CA, dedicated to using art as a healing tool to empower and transform individuals and communities impacted by violence and trauma.
Women Environmental Artists Directory (WEAD)
Focusing on women's unique perspectives the purpose of WEAD weadartists.org is: "To provide information regarding the ecoart and social justice art fields to artists, curators, writers, art and public art administrators, educators in art and ecology, cross-disciplinary professionals and others."
Youth Art For Healing
Youth Art For Healing www.youthartforhealing.org, is a non-profit organization whose mission is to bring works of art created by youth into healthcare environments to provide a sense of comfort, inspiration and healing for patients and their loved ones, and healthcare professionals.
Zot Artz Arts for All
Zot Artz www.zotartz.com, provides services, programs, art tools and supplies that allow individuals with different levels of abilities to creatively express themselves. Since 1990 Zot Artz has created hundreds of special art events around the world, and helped schools, museums, residential and day centers, independent living centers, and others put the art tools to work in their programs.