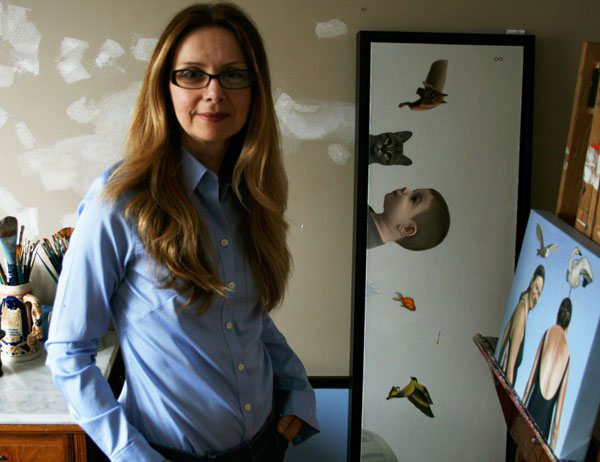 The Dynasty Brush Company manufactures artist's paint brushes for the Dynasty® brush collections to the highest quality standards. The company offers "a distinguished variety of paint brushes for every medium and skill level."
For several years, Dynasty Brush, Inc. has supported Manhattan Arts International as a sponsor for The Healing Power of ART online exhibition. This year, Dynasty Brush chose Pam Comeau (one of the exhibiting artists and also a recipient of the Manhattan Arts International Featured Artists Program Award) for her thoughtful work in the exploration of healing. Her award included an Artist Spotlight article on the Dynasty blog, widely promoted via social media networks. The artist also received a supply of the finest brushes valued at $200.
Pam Comeau's painting takes healing to a whole new level as she explores emotional and spiritual healing through her work. Her art exhibits exquisite design and careful detail while bringing the viewer into the visceral world of the spiritual. Dynasty awards her thoughtful exploration of spiritual and emotional healing through her oil paintings.
Her work is thoughtfully designed with a grisaille underpainting and meticulous layers of oil glazes. In using oils, Comeau enjoys the lengthy drying time for changes and additions.  She uses mostly flats brushes, in a range of natural and synthetics, and only small rounds for detail work.
This is an excerpt from the article that appears on the Dynasty Brush blog, an online resource that shares artist profiles and techniques, useful information about fine art brushes and videos about how to choose use and care for your brushes.
To learn more about Pam Comeau and her painting techniques continue reading this article by Karyn Meyer-Berthel on the Dynasty Brush blog: http://blog.dynastybrush.com/2015/05/artist-spotlight-pam-comeau.html
PLEASE SHARE
by