Robert Rauschenberg was an American painter and graphic artist whose early works anticipated the pop art movement. The Robert Rauschenberg Artist as Activist Fellowship is a two-year grant program designed to support independent artists and artist collectives who tackle important social challenges through their creative practice.
Ten Fellows were recently selected to receive the Robert Rauschenberg Foundation's 2016 Fellowship.  The recipients include Maria Gaspar, The Graduates, Titus Kaphar, Los Angeles Poverty Department, Jeremy Robins/Echoes of Incarceration, Favianna Rodriguez, Paul Rucker, El Sawyer, Jackie Sumell, and Shontina Vernon.
The contents for this article is based primarily from a press release received from the Robert Rauschenberg Foundation.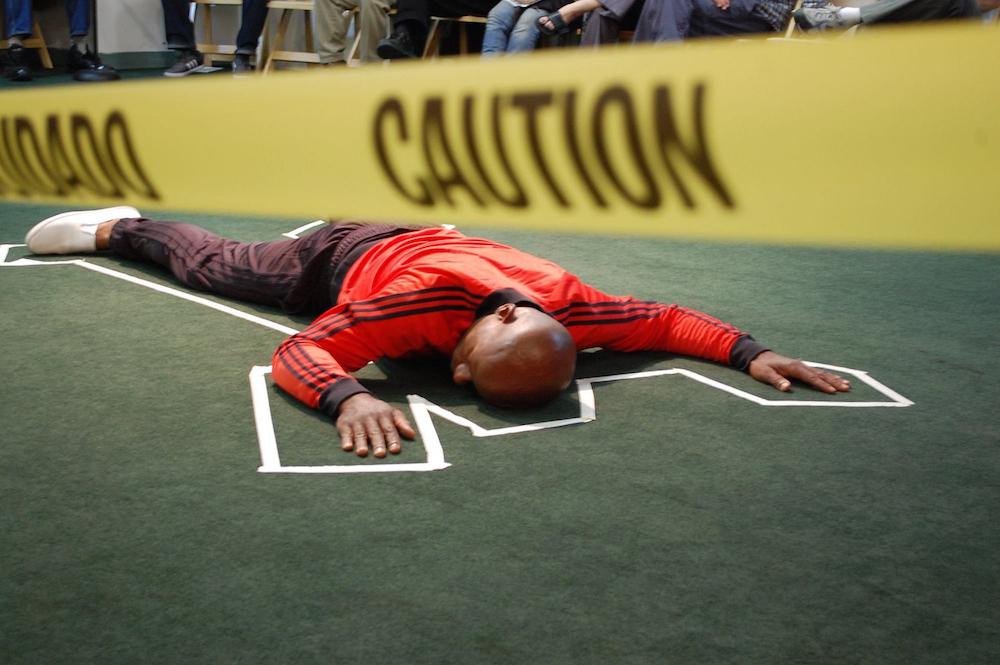 Addressing The Epidemic of Mass Incarceration
Each of the recipients will develop projects, often in partnership with community-based organizations, correctional facilities, and other stakeholders. Their creative ventures will address the intersections between race, class, and mass incarceration.
Located in cities across the U.S., including Baltimore, Chicago, Los Angeles, New Orleans, New York, Oakland, Philadelphia, and Seattle they will investigate several topics related to the multifaceted issue of mass incarceration. These issues include: juvenile detention and the impact on youth with incarcerated parents, the struggles around 're-entry' for former prisoners, the connection between mass incarceration and immigration, the psychological effects of solitary confinement, the economics behind the prison industrial complex, and beyond.
In addition to investing a total of $775,000 in grant dollars in the 2016 Artist as Activist Fellows, the Robert Rauschenberg Foundation will convene the group on their residency campus in Captiva, Florida. There, the artists can exchange strategies and connect to leadership in the fields of art and justice. They will be able to expand their network of allies and partners.
Artists As Problem Solvers
"Persistent, systemic challenges like mass incarceration require more than temporary policy fixes, but also a transformation of our values and cultural practices, which is the terrain of artists," noted Risë Wilson, director of philanthropy for the Robert Rauschenberg Foundation. "Artists also have much to add to the process of practical problem solving — bringing creative lenses that expand our sense of possible approaches and solutions — and yet they are under-tapped resources in the 'business' of creativity."
"Artists Generate Lasting Social, Political and Economic Change"
The Robert Rauschenberg Foundation believes that artists are key partners in generating lasting social, political, and economic change. Artists offer a unique set of interdisciplinary skills that complement the expertise of civic leadership and policymakers. Through the collaborative and participatory nature of their practice, artists are able to draw upon the wisdom and experiences of various communities, traditions, and ways of being. They engage a broader public and bring fresh thinking to complex issues like mass incarceration. Artists can reveal the true stakes involved by putting a human face to the overwhelming statistics that threaten to anesthetize the issue.
A Game Changer Across Varied Mediums
The mediums for the projects are as varied and include film, performance, radio, public art, music, and theater. The 2016 grantees — many of whom have been previously incarcerated or impacted by the prison system — will share the stories and experiences of people directly affected by mass incarceration. In doing so, they will bring greater visibility and new insights to an issue that is typically shrouded behind prison walls, while sparking new dialogues around both prison reform and prison abolition.
Artist as Activist provides game-changing resources to artists of all disciplines. Ranging from visual, performing, media, design, and other creative professionals, they address important global challenges through their creative practice.
About Artist as Activist
Since its pilot in 2012, the Artist as Activist program has invested nearly $1.6M in 35 artists, collectives, and organizations working at the intersection of art and activism.
The Foundation selected the 2016 recipients through a competitive, nationwide call for proposals to U.S.-based artists. From an initial pool of 228, these 10 artists and artist collectives were selected. They will receive support ranging from $50,000 – $100,000 over two years.
You can going an ongoing conversation about art, activism, and mass incarceration with the Foundation via Twitter @RRauschenberg, Facebook @RauschenbergFoundation, and on Instagram @rauschenbergfoundation with the hashtags #ArtistasActivist, #RRgrants, and #RauschenbergFoundation.
About Robert Rauschenberg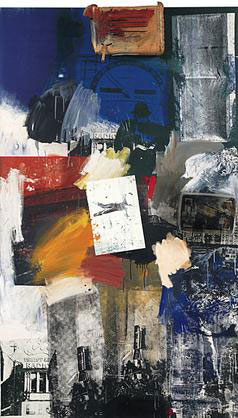 Robert Rauschenberg  (October 22, 1925 – May 12, 2008) is well known for his "Combines" of the 1950s, in which non-traditional materials and objects were employed in innovative combinations.
Rauschenberg was both a painter and a sculptor and the Combines are a combination of both, but he also worked with photography, printmaking, papermaking, and performance. He was awarded the National Medal of Arts in 1993.He became the recipient of the Leonardo da Vinci World Award of Arts in 1995 in recognition of his more than 40 years of fruitful artmaking.
For his Combines Rauschenberg picked up trash and found objects that interested him on the streets of New York City and brought these back to his studio where they could become integrated into his work. He claimed he "wanted something other than what I could make myself and I wanted to use the surprise and the collectiveness and the generosity of finding surprises. And if it wasn't a surprise at first, by the time I got through with it, it was. So the object itself was changed by its context and therefore it became a new thing. (Source: WikipediA)
For more information about the Robert Rauschenberg Artist as Activist Fellowship program, grantees, and fellows, visit: http://www.rauschenbergfoundation.org/grants/art-grants/artist-as-activist.
by