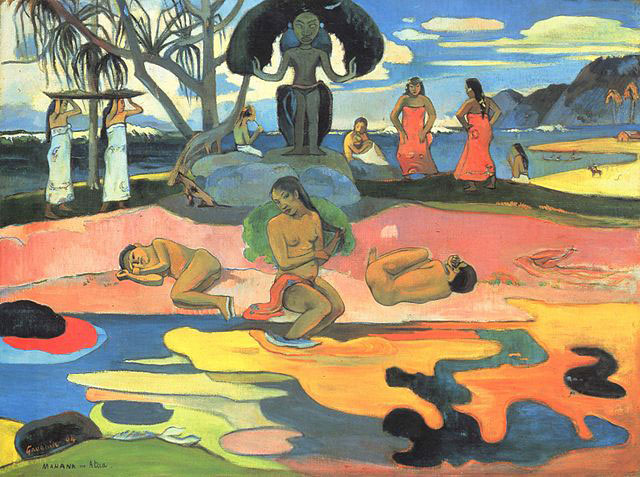 (Update: Sorry this Call For Artists ended in July, 2015)
Are you an artist who dares to use bold expressions in art? Do you choose intense dramatic colors, strong contrasts, dynamic rhythmic compositions, and/or powerful symbols and messages? Do you strive to awaken our spirituality, or show us the way to our own self-awareness? Or perhaps, have you had the courage to use art in a bold way to bring about healing in your life? Or do you use art to increase global understanding about our environment and humanity?
I'm Looking For You!
If you answered yes to any of these questions you may be interested to know I'm looking for you. Manhattan Arts International currently has a call for artists in an upcoming online exhibition "Hot Topics – Bold Expressions in Nature and Human Nature." As the co-curator, along with James Bacchi, co-owner of ArtHaus Gallery in San Francisco, I am excited to view entries from artists who dare to exercise unlimited creative self-expression in the choices they make to create their art.
The artists I'm seeking are not timid. Instead, they boldly declare their creative vision. They wake us up, raise us to our feet, activate our levels of energy, and challenge us to view the world in bright, vivid, exciting technicolor — even if their art is created in black and white.
An Online Exhibition August 15 – October 15, 2015
30 Artists will have one of their entries selected for this exhibition that will take place on the Manhattan Arts International website, from August 15 – October 15, 2015. They will receive ongoing publicity throughout social media. Cash prizes will also being awarded and the opportunity to be selected for the Manhattan Arts International Featured Artists Program and Artists Showcase Gallery. I will also select a few artists to be featured here, on The Healing Power of ART & ARTISTS website.
All Artists – All Styles – All Mediums
All styles and mediums of two- and three-dimensional art — from realism to impressionism, from abstract to pop and surrealism — will be included in this online exhibition by artists from around the world.
PLEASE SHARE
by