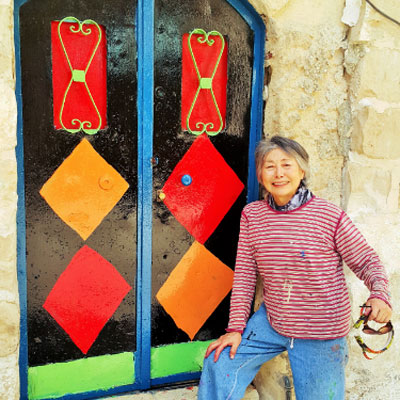 You may wish in one bold brush stroke you could paint peace throughout the globe or create a three-dimensional world-wide love connection or stop hunger by displaying photographic images of food. It might not be that easy, however, that shouldn't stop you from taking advantage of your artistic and humanistic potential to change the world or change another person's life for the better. Your art can serve as a catalyst for healing. Here are a few projects and programs that may get you motivated, inspired and start those creative juices flowing.
Photographers With Social Responsibility
iStock by Getty Images is asking photographers to "Show your social responsibility". They explain, "More than ever before, brands are becoming leaders, who we call Vanguardians, when it comes to good global citizenship." They encourage you to discover the kinds of imagery the Vanguradians are using to show societal change. This trend may open new markets for photographers.
They also offer a Free Webinar: What does it take to change the world? You will find, "As people change who they look to for global leadership, new figures are stepping up to show their social, environmental and corporate responsibility. In the free webinar you can see how you can use new, inspiring imagery to connect with your audience and change the world.  iStock profiles artists who create inspirational images for social awareness on its website.
Whatever medium you choose iStock is suggesting that using imagery to reflect your social responsibility is a good thing. Of course we agree!
FYI: Global Fund For Women Grantees Are Changing The World
Global Fund for Women believes "that women are powerful catalysts for change and that strong women's organizations and movements make transformative shifts in power that are crucial to women realizing their rights and creating lasting solutions to the world's problems."
Its grantees (only available to organizations outside the U.S.) have gone on to win the Nobel Peace Prize, be elected to parliament, overthrow oppressive regimes, and end wars. "We are able to find, fund, and collaborate with women-led groups who employ creative and groundbreaking strategies to address challenges that women and girls face in their communities."
"Our grantee partners are changing the world. How do we know? We use the "change matrix," a framework our team adapted from Gender at Work to measure how the grassroots organizations we support are on track to achieve and sustain rights for women and girls."
Even if you're not an organization leader who is a grantee contender you may still donate to Global Fund for Women. Why not organize a  fund-raising exhibition or event for this organization?
Change Someone's Life / Change Their World
You may not be able to change the world but you can change another person's life — perhaps even save their life. How? By sharing your experiences about how art provided a catalyst for healing in your life. Has creating visual art helped you cope with an emotional, psychological or physical challenge? By sharing your story you may have a profound impact on others.
Share Your Story
We want to share your story about art & healing. We want to know about your art work, art process, and the benefits you have derived from using visual art. Selected stories and artwork will be published on The Healing Power of ART & ARTISTS website. Learn more about how you can change someone's life.
READ OUR ARTICLES ABOUT WORLD CHANGERS.
PLEASE SHARE
by