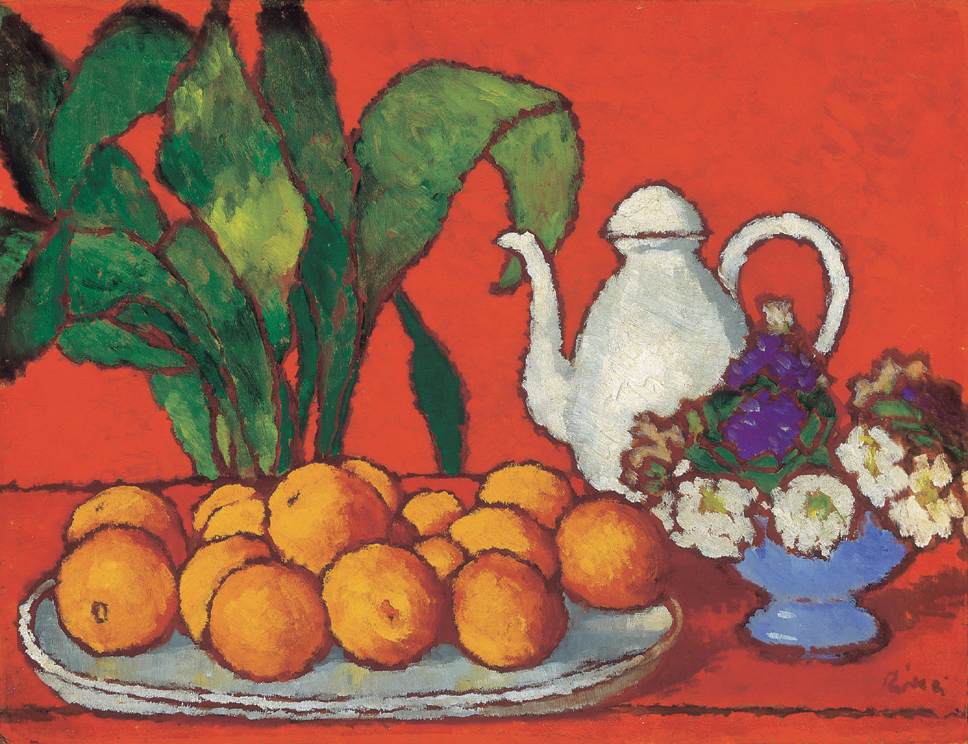 This week's positive art news is a reminder that along with all of the vitamins and nutrients you take to nourish your body and mind there is another form of Vitamin "C" that is essential for you to maintain a healthy immune system and well-being. That's Vitamin C for "Creativity". In this article you'll find the benefits of creating and you'll have links to further reading on the subject.
NIH Establishes The Relationship Between Creativity and Healing
On the U.S. National Institute of Health's (NIH) website, according to the extensive research publication "The Connection Between Art, Healing, and Public Health: A Review of Current Literature" by Heather L. Stuckey, DEd and Jeremy Nobel, MD, "Engagement with creative activities has the potential to contribute toward reducing stress and depression and can serve as a vehicle for alleviating the burden of chronic disease."
They also stated, "Through creativity and imagination, we find our identity and our reservoir of healing. The more we understand the relationship between creative expression and healing, the more we will discover the healing power of the arts."
CNN Claims Creativity Combats Stress
In her article "A creative life is a healthy life", on the CNN website, Amanda Enayati explains, "The link between creativity and better mental and physical health is well established by research. Creating helps make people happier, less anxious, more resilient and better equipped to problem-solve in the face of hardship. Studies say that the stress of work is consuming many of us. And that stress can lead to weight gain, elevated glucose levels, upper-respiratory infections and cardiovascular disease."
"Mastering Creativity" by James Clear
James Clear agrees. He is a writer about behavioral psychology, habit formation, and performance improvement. His work has been covered by dozens of major media outlets like TIME, Entrepreneur, and Forbes. He offers a free guide in a PDF format titled "Mastering Creativity". In the 36-page guide he includes snippets of anecdotes about the creative habits of some of the greatest artists, musicians, and writers such as Pablo Picasso, Franz Kafka, and Dr. Seuss. He offers suggestions on how to overcome the mental blocks that all artists face, and how to make creative thinking a habit. You can also subscribe to his email newsletter from his website.
"Creativity is the route to authenticity. As we create, we plumb the depths of our being, accessing what we think and believe."
Lilystreet Art Center Shares 7 Benefits of Creativity
7 Benefits of Creativity is an article you'll find on the Lilystreet Art Center's website. Located in Chicago, IL, this multi-dimensional center claims, "Whether you're a first-time artist, or an expert, there are endless benefits to continually pursuing your inner artist. The article states: "Creativity is the route to authenticity. As we create, we plumb the depths of our being, accessing what we think and believe. The more we create, the more we discover and realize our habits, impulses, and desires. When we take the time and energy to develop our own ideas, we respect our inner nature and are better able to express ourselves to the world on a regular basis."
We Are All Creative Species
Everyone has the ability to be creative. We just often forget how easy, automatic and natural the creative process was when we were children. You can express creativity in many different ways — whether it is developing a new method of organizing your life, creating a new recipe of your own, or doodling with a sharpie marker.  In his TED talk, "You're a Lot More Creative than You Think," internationally renowned fine artist John Paul Caponigro reminds us "The human being is a creative species… You don't have to be Michelangelo to draw. You just have to give yourself permission to do it."
You may also want to read about Leonardo da Vinci and The Creative Process.
Another related article is Creativity Turns Scary MRI Scanner for Kids Into An Adventure
PLEASE SHARE
by