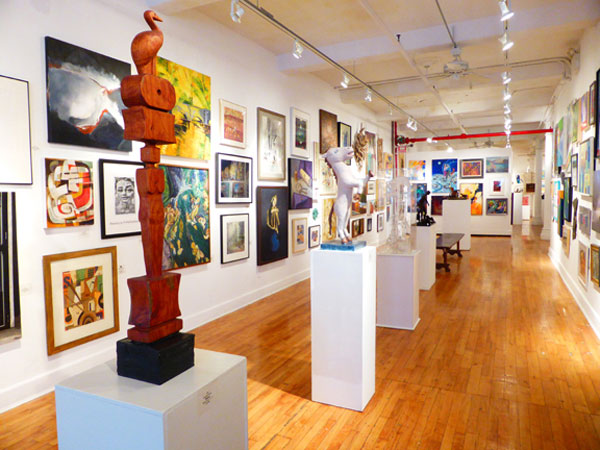 If you're an artist looking for ways to bring your art to larger audiences you want to be selective about where you submit your art work. Rest assured, this is a curated and reputable listing of opportunities for artists. We select these resources carefully for The Healing Power of ART & ARTISTS readers and subscribers.
If you know of any other opportunities that should be included please write a description of the opportunity and the sponsor's website in the comment section.
The Aaron Siskind Foundation Grant
Deadline: May 29, 2015
This Foundation is offering a limited number of grants, up to $10,000 each, for artists working in photography and photo-based art. Eligible work must be based on the idea of the lens-based still image, but grant recipients work in forms as diverse as digital imagery, installations, documentary projects and photo-generated print media. Must be 21+, U.S. CItizen or Legal Permanent Resident, and not enrolled in a degree-seeking program. Entry fee: $15.  Learn more.
Addiction and Art
Ongoing.
AddictionAndArt.org is an online gallery that recruits artists to share imagery related to the complexities of Addiction and Recovery. Selected imagery appears on its site and made available to a worldwide audience as downloads for use by schools, drug treatment centers, community organizations, addiction science professionals, medical professionals and the general public. These images are generously donated by artists to be shared for the good of mankind. Addiction and Art Exhibitions have been held at both professional substance abuse conferences and in local communities. All of these exhibitions have been enormously well received and extremely successful. Learn more.
For Mother Nature – Art For Earth's Sake
Ongoing.
A new online community for artists and craftspeople who share a love of nature and desire to "play a part in saving wilderness, protecting endangered species, or preserving a beautiful place." As a participating artist you must have your own online presence. Your art will be featured on ForMotherNature.com. Artists pledge 1% or more of their sales to their favorite environmental nonprofit. Learn more.
"The Healing Power of Art" Online Exhibition
Entry deadline: April 12, 2015
Manhattan Arts International announces its 10th "The Healing Power of Art" juried competition. More than 35 artists will be selected for this online exhibition April 30 – June 30, 2015. Winning Artists will have one image selected, their statement, and a link to their website. They will be featured in the subscription-based Manhattan Arts International Email Newsletter which reaches art enthusiasts, fine art galleries, art writers, corporate art buyers, independent curators, and more. Three Top Winners will receive cash awards. Two Artists will receive Featured Artists Program status. Three Artists will be included in the Artist Showcase Program. Ten Artists will be featured on the Healing Power of ART & ARTISTS website. Learn more.
Artsy Shark Featured Artists
Deadline April 10, 2015
Carolyn Edlund, founder of Artsy Shark, and one of the award-sponsors for The Healing Power of ART exhibition,  is seeking 36 artists to feature and promote over the coming months on her website. Artists can submit an application to be featured in this competitive juried selection process. Every Artist Feature article is emailed to thousands of subscribers and shared extensively on social media. The Artsy Shark website receives more than 35,000 unique visitors per month. Once you have been a Featured Artist, your page then becomes a part of the permanent Featured Artists Gallery on the site, where you will join the ranks of over 500 amazing artists whose portfolios are permanent and always shareable. There is a $20 jury fee.  Learn more.
"Four Elements" For Digital Artists and Photographers
Submission deadline: April 12, 2015
Exhibitions Without Walls is one of the only online exhibition venues for photographers and digital artists.  This competition,"Four Elements" is about submissions that visually speak to one or all of these elements using any type of subject matter and any style of photography or digital art. Twenty-five artists will be featured on the website. Three cash awards for top three placements and seven Awards of Excellence will be given. Jurors: Eric Hatch, noted photographer and author; Becky Najafy, an interior designer; others. While on the EWW website I highly recommend you take time to read the selection of interviews with photographers and/or digitall artists. $30 for first 5 images.  Learn more.
Arts & Healing Network's Art & Social Change
Deadline: May 1, 2015.
Every year the Arts & Healing Network (AHN) "honors healing artists who are truly making a difference in the world." The extraordinary organization presents awards to encourage and support the efforts of the recipients and help them expand their initiatives. The 2015 AHN theme is art and social change. The Arts & Healing Network "will present 1-4 awards of $5000 (US) each to artists who are healing societal issues, empowering communities and making positive, tangible change happen in the world." Artists may nominate themselves or other artists. Learn more.
Gifts of Art 2015-16 Call for Entries
Exhibit Proposals deadline: May 15, 2015.
As one of the first and most comprehensive arts-in-healthcare programs nationwide, Gifts of Art brings the world of art & music to the University of Michigan Health System.. We seek both solo exhibits by individual artists and group exhibits by arts organizations. Group shows must have a single contact person. Seeking 2-D wall mounted art and 3-D works in display cases. Learn more.
Healing Arts Gallery
No deadline.
Healing Arts Gallery at Monadnock Community Hospital in Peterborough, New Hampshire, is: "A convergence of Medicine and the Arts to provide sustenance for body, mind and spirit, affecting all levels of healing in the hospital environs." Artists interested in submitting works of art "that support a therapeutic and restorative experience for viewers in a healthcare setting" may apply. Learn more.
If you don't want to miss our weekly Email notices please Subscribe.
by