Caroline Lovell is an artist who founded the Women's Wisdom Initiative (WWI) in 2013. WWI is a San Francisco Bay Area nonprofit whose mission is to empower women to overcome gender based oppression through creative action. We have chosen her as one of our leading world changers.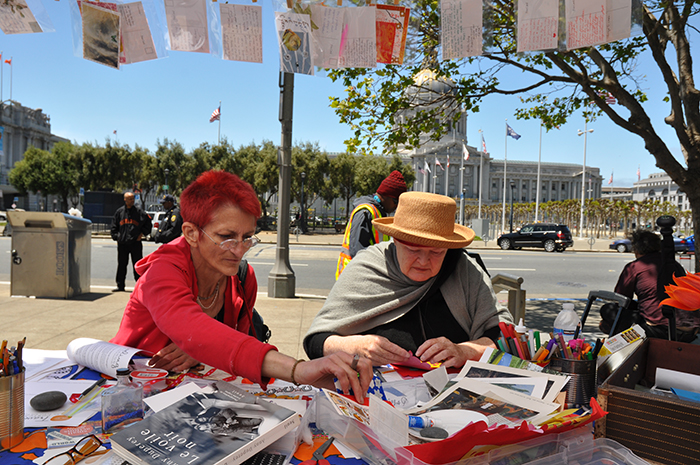 Art As a Tool for Personal Growth and Community Awareness
By Caroline Lovell
It was through photographing the land that I saw my ability to act as an artist and to fully express my own voice and eventually match it with a cause that was both personal and universal… I became an advocate for the right of a woman to be fully expressed, to say no, and to be free from violence perpetrated solely on the basis of being female.
As an artist I have focused on using the creative process as a tool for personal growth and community awareness. I believe that by encouraging self expression and global connections we can learn from our commonalities and create opportunities for everyone to become agents of change in their own community.
About Women's Wisdom Initiative (WWI)
Through WWI, by tapping into women's traditional methods of community building and creative self expression, we seek to empower survivors to heal from their experience, speak their truth, and ultimately to be inspired to take action to end gender based oppression in their lives and communities. These principles guide our work, and through their implementation, we seek to promote gender equality and build a healthier, more vibrant and more equitable world.
WWI's programs are designed to help women survivors to heal from trauma (including sexual assault, domestic violence, etc.), to rediscover their own innate strength, and to take action from an open heart to end gender based oppression in their lives and communities. Helping women to reconnect to their hearts and to find the strength to speak their truth is where healing and transformation can occur, and is the central focus of our work. We find the creative arts to be an invaluable tool in this process. In addition, WWI's programs are designed to be both highly accessible and low-cost, to serve as a powerful complement to a community's existing crisis services, and to reach women worldwide.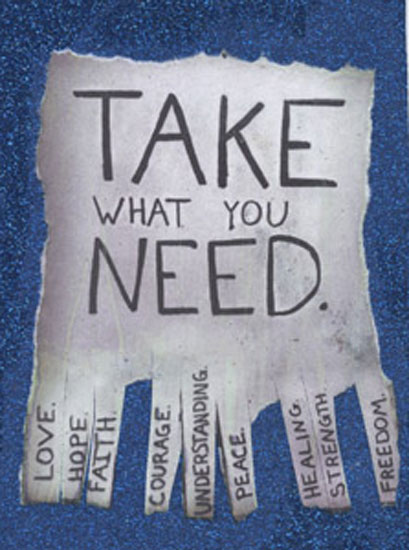 WWI's "Traveling Postcards" Initiative
One of the WWI's initiatives is called Traveling Postcards. It is a healing arts workshop, a tool for self-expression and a bridge that unites communities of women and men who care about women's human rights. Thus far Traveling Postcards has collected over 2,000 handmade cards carrying voices to and from the Congo, Rwanda, Uganda, Costa Rica, Niger, Namibia, Peru, Haiti, the US, Afghanistan and more. Our voices are being carried in suitcases, backpacks and on foot.
Anyone with a desire to enact change, empower women and girls, and help battle oppression are invited to share their voices. We bring our workshops to domestic violence shelters, rape crises centers, college campuses, refugee centers, community centers, homes and church basements. Wherever there is a need to share women's resiliency in the face of violence and gender oppression, we are there!
Traveling Postcards creates a non threatening opportunity for personal connection to humanitarian issues that may seem overwhelming or geographically separate from our own lives. By providing personal connection, we create the possibility for every individual to become socially active in her community in a way that utilizes her best self.
Our grassroots campaign involves all ages from high school students to seniors. We invite everyone to get involved and make a card, host a workshop or participate in our Facilitator Training to lead a workshops in your own community.
Also read Caroline Lovell's article "Shelter to Shelter Aids Survivors Through Traveling Postcards".
To learn more about WWI and its initiatives visit WWI website: http://womenswisdominitiative.org/
Message from Renée Phillips, Editor: If you are inspired by the tremendous contributions Caroline Lovell and her organization Women's Wisdom Initiative is doing to empower women you can show your support. You will find several options on its website. For example, making a small but significant $25 donation covers the cost of one Traveling Postcard Kit. Each kit contains all the necessary art supplies for a small group to make Traveling Postcards. The organization sends the kits to small groups that want to make cards but don't have access to materials. You can do this as a single donation or set up a monthly plan. To learn about this and other ways to help WWI visit http://womenswisdominitiative.org/donate/
PLEASE SHARE
by