Manhattan Arts International recently launched "The Healing Power of ART 2016" online exhibition that will be presented until September 20, 2016. This year the curator Renee Phillips invited me to select an artist from all of the exhibiting artists in the show  to receive The Healing Power of ART & ARTISTS Featured Artist Award.  I chose Fran Eber, an award-winning artist from New Jersey. Her insightful and positive work helps bring awareness to art's significant role in helping to bring peace, hope and healing.
I recently spoke to Fran Eber about her art, choice of mediums, and her involvement in bringing healing art to both residences and public spaces.
Her "Monet's Dream" Was Chosen for The Exhibition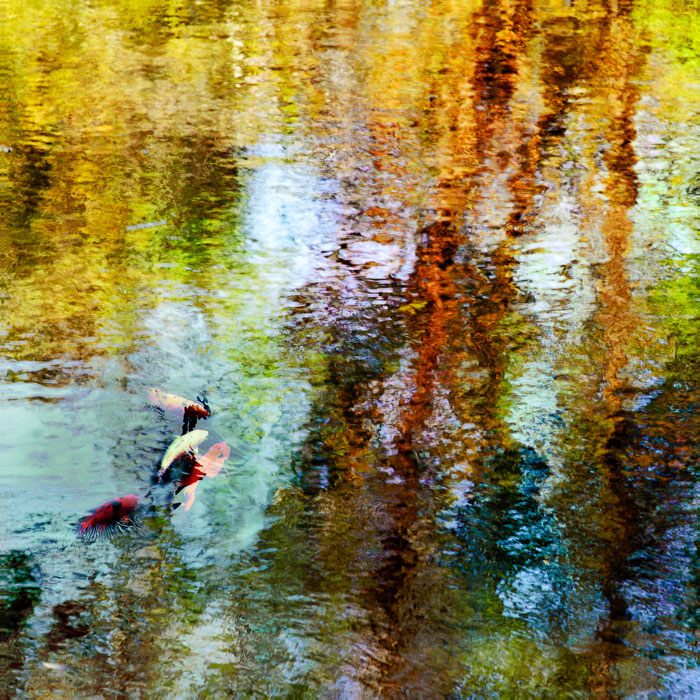 Fran Eber's "Monet's Dream", was selected for "The Healing Power of ART 2016″ exhibition and received an Award of Excellence. This work of art gently reaches out and imparts to the observer a sense of peace, calm and beauty. When she submitted her entries she included this statement: I have spent a lot of time in hospitals with family and it has influenced my art. It gives me an emotion bond with others going through similar stressful situations. That's why I create images that are comforting, the way sitting next to a lake feels. I focus on water reflections and other imagery that offers a natural calming effect.
Eber's art seeks to replicate the emotional states one might experience when watching ripples in a calm body of water, delight in the beauty of the close-up photo of a flower, or quietly take a walk in nature. Evidence and studies have shown that this kind of artwork soothes people, especially in the tension-filled world of hospitals and doctor's offices. Eber knows that her style of work can help transform those spaces into more comforting and healing situations that can benefit the health of an individual.
The inspiration for her work, "Monet's Dream", emanated from a visit to the Museum of Modern Art in New York. Eber remembers sitting mesmerized in front of the six foot high and almost forty-too foot wide painting by Monet's colorfully impressionistic "Water Lilies". The paintings immediately calmed her and all her worries seemed to float away. She became so immersed in that visual experience that "nothing else mattered", she relates. MOMA substantiates that sensation by noting "in his enveloping, large-scale canvases Monet sought to create the refuge of a meditation in the center of a flowering aquarium."
She Enjoys Working in Different Mediums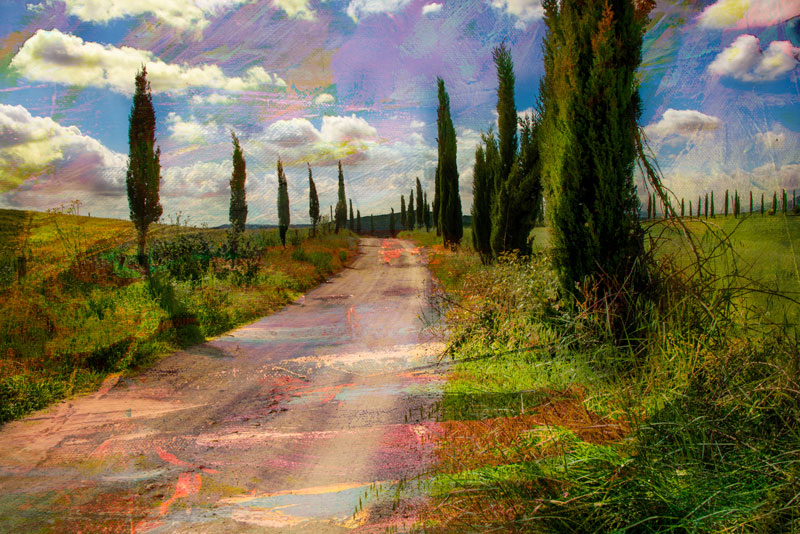 Fran Eber considers herself primarily an artist who works in photography, paint, pastel and encaustics. A digital art piece for her might begin when she goes outside to capture an element in the environment that draws her attention. While there she concentrates for hours, loses all sense of time, and sometimes takes hundreds of photographs. She brings her camera back to the studio and begins, through various ways, to bring out colors and layers.
The artist relates that she loves the camera as well as digital technology and recognizes that both are extensions of her hand—like a paintbrush. Her word for it is "Paintograph" a system whereby she grabs her biggest brushes, lays the paint on canvas, photographs the canvas and layers it onto her straight up photograph. Eber then translates what she has seen into stunning paintographs of nature landscapes.
She states, "I try not to limit myself by my mediums as I enjoy testing the boundaries of art and machine. I consider Photoshop to be another medium I use to create powerful images that are provocative and engaging."
Her Evidence-Based Healing Art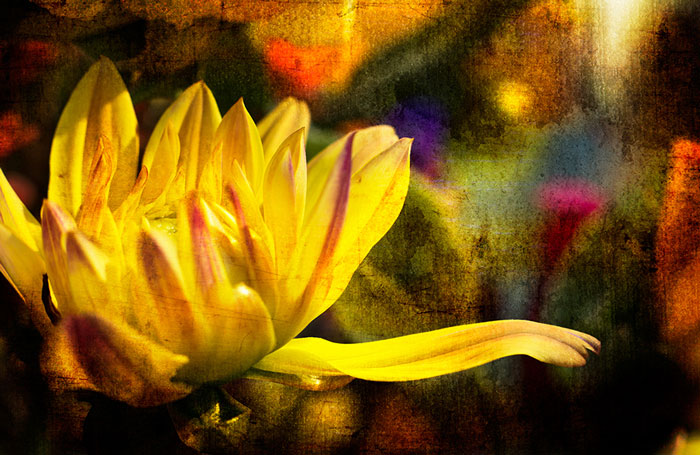 Many studies have shown that art can have calming effects in challenging physical situations.  There is an increase in bringing art to hospitals, doctor's offices, prisons and other environments where physical and psychological tensions abound. Evidence-Based Design (EBD) is a field of study emphasizing credible evidence to influence design. This approach has become popular in healthcare to improve patient and staff well-being, patient healing, stress reduction and safety.
Eber feels very strongly about art for healing.  She states, "Evidence-Based Art is a broad category and one that can be overwhelming. The way I like to think about it is to use the metaphor of cooking. When I create art, I think organic, I imagine myself cooking a meal and keeping those ingredients as close to nature and as pure as I can possible get. In my art, the same same principles apply; keeping my subject matter simple and natural. Something wholesome that can be visually digested and emotionally nourishing."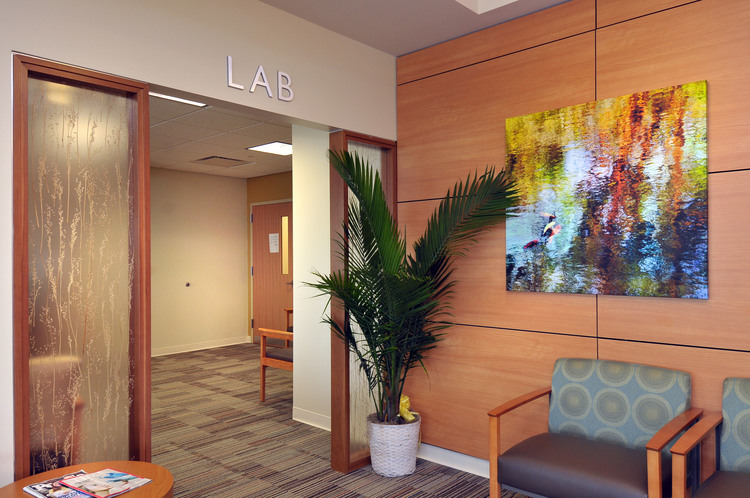 Her art has been placed in many healthcare venues including Summit Medical Group. Elizabeth Wiech, the space planner for SMG, who is also Fran's friend and mentor, chose a large print from her "Monet's Dream" series.  Weich said that she was looking for art that was both calming and inspiring especially since it would be the last thing a patient would see before entering the operating room.
Healing art produced by artists such as Fran Eber can reverberate on a deep level—especially so during challenging times. In a hospital, a doctor's office, and at home, art can focus our attention in a way that helps alleviate, if only for a moment, pain and suffering.
The artist reminds us, "Helping people feel better is of utmost importance to me. It is as if my work were attempting to soothe and quell the viewer with a feeling that everything is going to be all right".
Visit Fran Eber's websites
www.franeber.com
PLEASE SHARE THIS ARTICLE
by