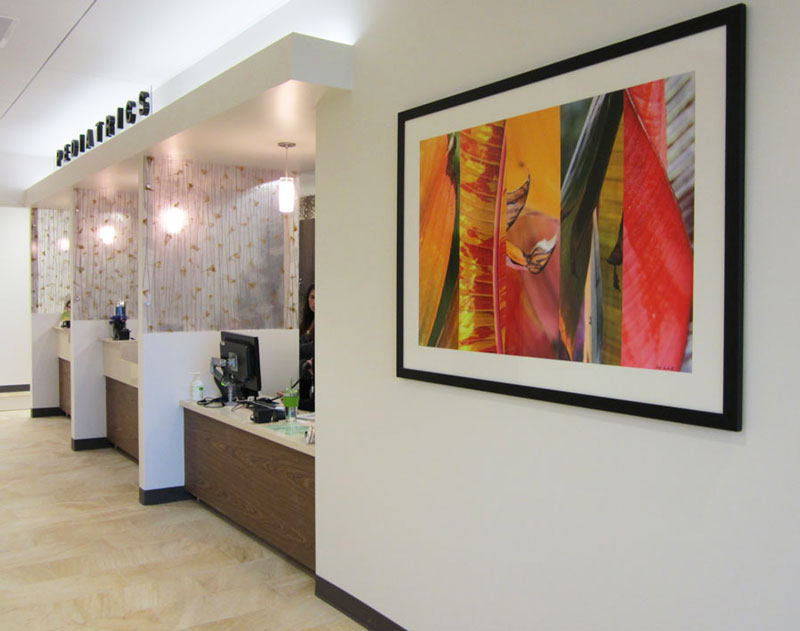 Editor's note: Barbara Markoff is the owner of Artrageous!  in San Diego, California, an industry leader in the field of art consultation. Her diverse clientele includes many members of the healthcare industry. She regularly works with business owners, high-level executives, architects, project managers, interior designers, and administrators to develop art programs specifically tailored to their type of business. Markoff has also served as one of the jurors of the Manhattan Arts International "The Healing Power of ART" exhibitions. (Read more about her credentials below.)

Barbara Markoff is the author of  Becoming A Corporate Art Consultant: The Handbook for Corporate Art Consultation, available through Amazon.com. This article is an excerpt from Chapter 13 of the book. I own a copy and I highly recommend it. It is essential reading for art consultants, gallery owners, picture framers, artists selling corporate art, and anyone with a desire to learn about this important and ever-growing profession.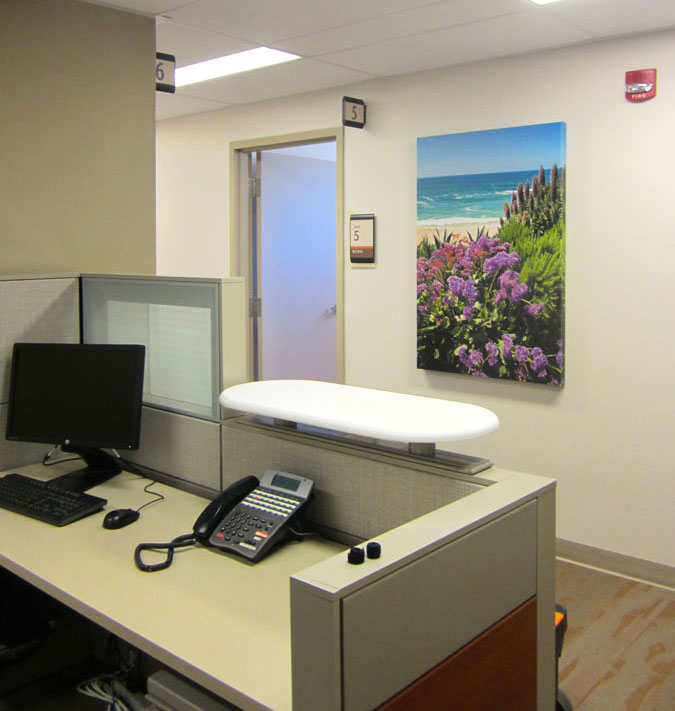 Art in Healthcare Offers Many Benefits
The field of healthcare offers a variety of ongoing opportunities for art consultants. In both challenging and healthy economic climates, the healthcare sector remains a steady and buoyant market due to population growth, population aging, and the need to update older facilities with new technology. Increasingly, since the millennium, medical facilities including hospitals, clinics, senior living residences, and dental and medical offices have recognized the importance of providing healing and aesthetically pleasing environments.
Art budgets are factored in when preliminary budgets for furniture, lighting, signage, floor and wall treatments, and other essential furnishings are presented to project managers during the early stages of construction. Artwork is no longer looked at as frivolous; it is an integral part of the design plan.
Public artwork serves many functions in healthcare facilities. Strategically placed artwork helps soothe and welcome patients and visitors. It also assists with wayfinding. Artwork helps clarify the boundaries of public and non-public areas of hospitals. Common areas displaying artwork are entrances, waiting rooms, corridors, patient rooms, and cafeterias. Usually, art consultants working on healthcare projects are part of a design team, and a committee of decision makers such as the project manager, architect, interior designer, facilities manager, and administrators makes art selections.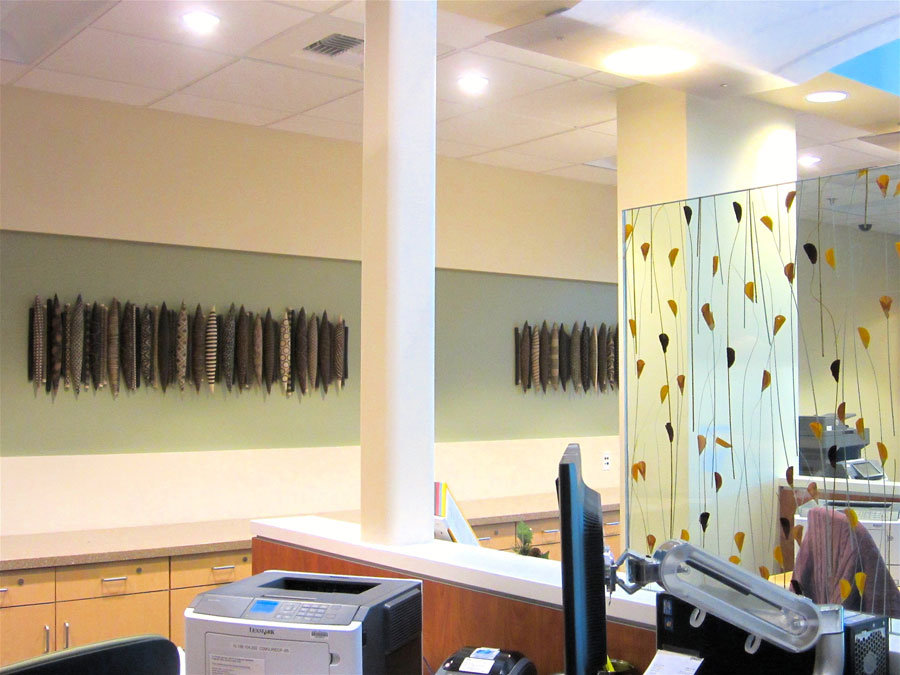 A Major Focus is on Nature and Its Beauty
In hospitals, the goals of the design team are to incorporate the benefits of environmental sustainability while designing an uplifting environment conducive to healing. The artwork selected is theme based, with the most common theme being nature and its beauty. From poster art to high-end sculptures, nature-themed artwork is specified and purchased in new and remodeled healthcare facilities. While neighborhood clinics and doctors' offices may require a substantial amount of artwork, hospitals require art programs much larger in scale.
The artwork specified in new hospitals complements cutting-edge architectural design and adds to the ambiance of the space. With such features as atriums, waterfalls, etched and stained glass walls, and large open spaces with natural lighting, the demand for upscale artwork is high.
Artwork is part of the equation to introduce a harmonious and uplifting environment for patients. It is equally important to the staff working at the facility.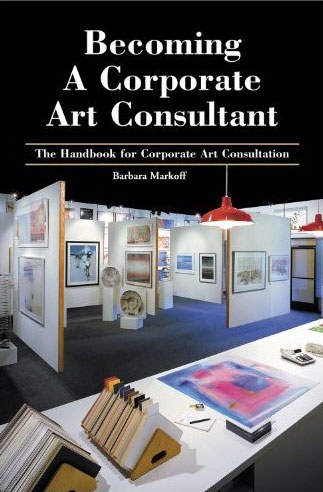 Mediums, Colors, Subjects and Trends
Healthcare administrators and their committees are open to purchasing a variety of types of artwork from photographs, one-of-a-kind mixed media pieces, paintings on canvas, ceramic and metal wall pieces, to all kind of sculptures. Reproductions such as posters are often used in patient rooms.
Color palettes are inspired by nature ranging from soft to deeper greens, as well as beige, brown, yellow, amber, and blue. With sensitivity to blood, the color red is generally avoided or used only slightly as an accent color.
The trend in healthcare is green and sustainable design. In this era of environmental concern, it is compulsory that architects and designers adapt to integrating new systems that affect external and internal factors such as energy efficiency, water use, and indoor air quality.
LEED, the Leadership in Energy and Environmental Design, plays a significant role in directing green design of new and future medical facilities with incentives and ratings awarded for sustainability and environmental protection.
The type of artwork specified for a particular kind of facility varies depending on the population being served. Senior residences usually have artwork that is more traditional than artwork installed in a typical medical office. While newer hospitals may use some abstract work mixed with contemporary nature motifs, senior assisted living communities tend to specify landscapes with gardens and florals, and generally do not opt for abstract images. Regions of the country also have defined looks, such as tropical and beach in California and Florida versus scenes of full foliage and pastures in the Midwest.
Editor's note: Learn more about Barbara Markoff and her services at www.theartconsultant.biz
To view a selection of the artwork that Barbara Markoff offers to her clients visit http://www.theartconsultant.biz/Artists.php
Are You An Artist Interested in Selling in This Market?
If you want to sell your art in the healthcare art market  you'll want to get a copy of this comprehensive e-Book Sell Your Art in the Healthcare Art Market.
PLEASE SUBSCRIBE TO OUR FREE EMAIL NEWS
PLEASE SHARE
by