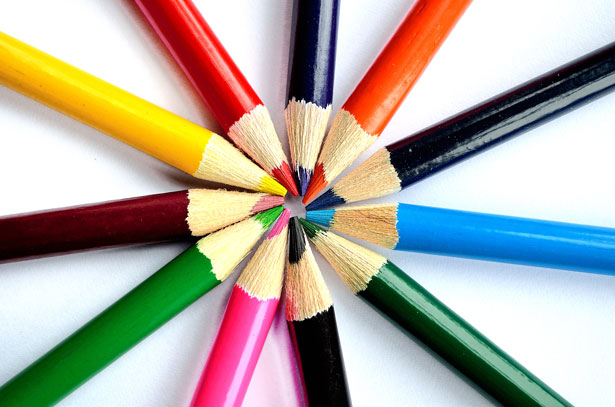 Education in the arts is not just for those who want to pursue careers in the fields. It should be taught as a life skill to children and continue to serve as a resource for adults, so that when we face challenges, we can turn to ourselves, rather than pharmaceutical drugs or self-destructive outlets.
Many young people today who are struggling with learning disabilities, anxiety, depression, drug abuse, and other debilitating challenges can find self-empowerment through one or more of the arts disciplines. Pursuing creative expression can actually turn their lives around.
The positive effects of arts in education are widely demonstrated by educators, in articles, books and through organizations. We will continue to share their contributions on this website. By communicating the information to the public, grade schools, health institutions, and businesses one day we may have a fully-expressive, healthy, arts-integrated society.
According to Lisa Phillips, Author of The Artistic Edge, The Arts in Education Teaches Leadership and Communication Skills
Lisa Phillips is an author, blog journalist, arts and leadership educator, mentor and business owner. She believes in the boundless creative energy of young people and is dedicated to inspiring them to achieve their goals.
In her book The Artistic Edge: 7 Skills Children Need to Succeed in an Increasingly Right Brain World Lisa Phillips explores why leadership skills taught through the arts are what young people need most to be successful in life. Her book provides insight and answers to the important question: "Is the coming generation ready to face the realities of life after school?"
Whether you are an educator, parent, artist or student, many of us are interested in how art may prepare future generations to succeed in all areas of life. Phillips emphasizes, "Competition for jobs is fierce and global and the current state of the world requires an ability to constantly adapt to change."
She makes the point, "Education in the arts should not be reserved for the talented few, but promoted as the means for all children to develop skills in: creative thinking, confidence, problem-solving, accountability, relationship building, communication, adaptability and dreaming big."
A complaint about the book from visual arts advocates is that Phillips focuses primarily on the advantages of learning performing arts rather than the visual arts. However, in my view they are missing the bigger picture. The benefits derived from experiencing all of the arts disciplines provide necessary learning skills. We learn from all of artistic expressions and gain tremendous insight from them.
In Chapter 8 of her book Lisa Phillips emphasizes that young people have lost the art of conversation and writes, "This is where the arts can help." She explains, "A painting like Edvard Munch's 'The Scream' uses colour and gestural line and its subject's pose and facial expression to evoke the ideas of anguish and anxiety – all without employing a single word. When painting students understand how such a painting conveys meaning, they begin to understand how communication is about more than words."
The Artistic Edge by Lisa Phillips is an excellent source that explores how to give future generations a competitive edge in the world by giving them an artistic one.
Download A Free Chapter of The Artistic Edge
You can download a free chapter from the book The Artistic Edge: 7 Skills Children Need to Succeed in an Increasingly Right Brain World and learn how to order the book http://theartisticedge.ca/free/
More About Lisa Phillips
She is the Founder and CEO of Canada's Academy of Stage and Studio Arts, which provides professional arts training in the performing (music, dance, theatre, musical theatre) and visual arts. The Academy also offers master classes, specialty workshops, private coaching, camps, arts focused leadership courses and arts school admission coaching.
As CEO of the Academy Phillips has built her professional career around bringing arts education and leadership development to as many young people as possible throughout the Greater Toronto Area and beyond.
by